Hyderabad witnessed an awe-inspiring event on International Yoga Day as 3,068 individuals with disabilities gathered to create a extraordinary feat which etched their name in the prestigious Asia Book of Records. Prime Minister Narendra Modi applauded their extraordinary efforts and emphasized the significance of unity, empowerment, and holistic well-being organised by the Department of Empowerment of Persons with Disabilities (Divyangjan) under the Ministry of Social Justice & Empowerment, this monumental gathering showcased the power of inclusivity and determination.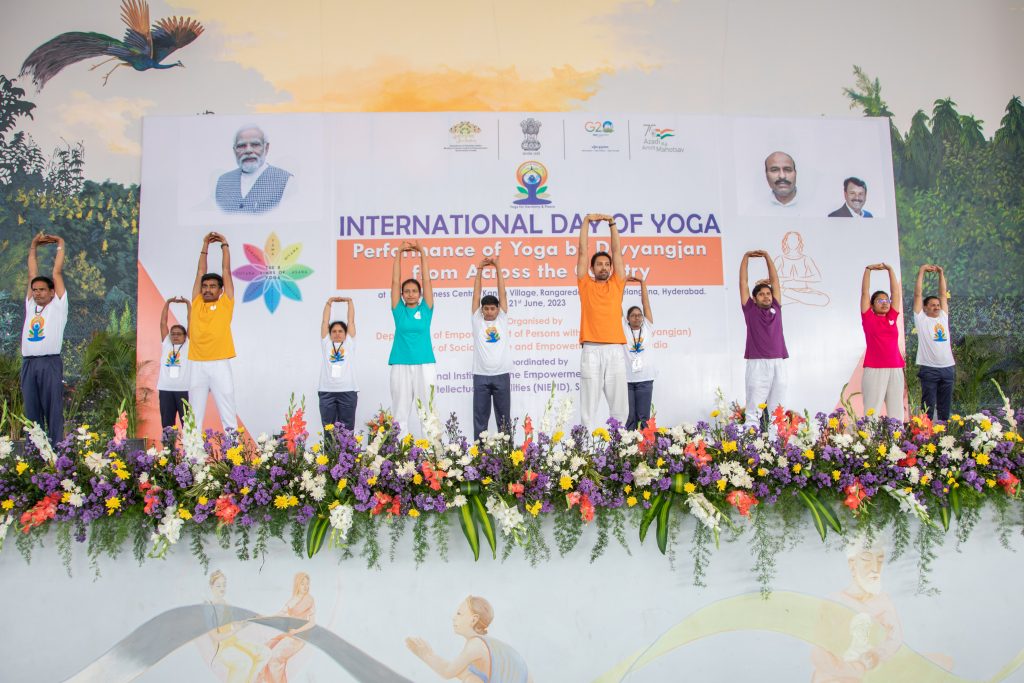 Participants encompassed a diverse range of disabilities, including visual impairment, hearing impairment, locomotor disability, intellectual and developmental disabilities, autism, cerebral palsy, and thalassemia. Under the watchful eyes of international record evaluators, the Asia Book of Records, these inspiring individuals united in performing yoga at Kanha Shanti Vanam in Chegur, Telangana on June 21, 2023.
This record-breaking achievement showcases the limitless potential within every individual. This accomplishment sends a powerful message of inclusivity, resilience, and the transformative power of yoga.