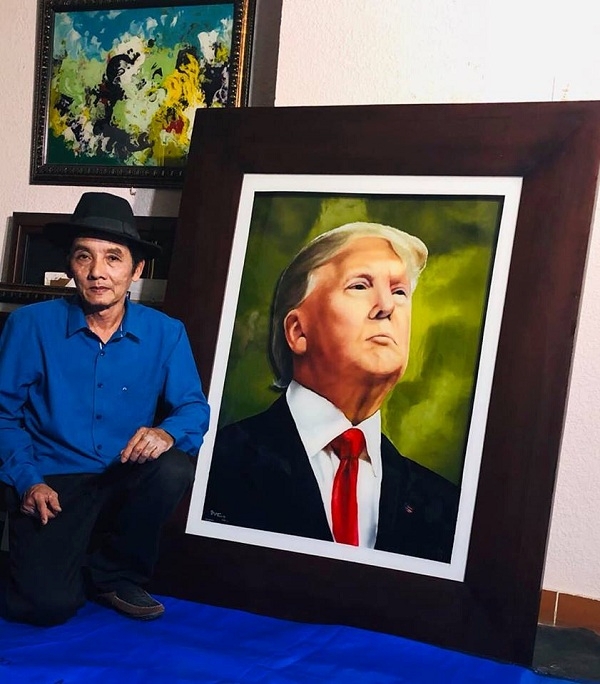 On June 3 2019, artist Doan Viet Tien set record for drawing the most abstract paintings backwards on toughened glasses in the shortest time.
This record was established by World Records Union – WorldKings.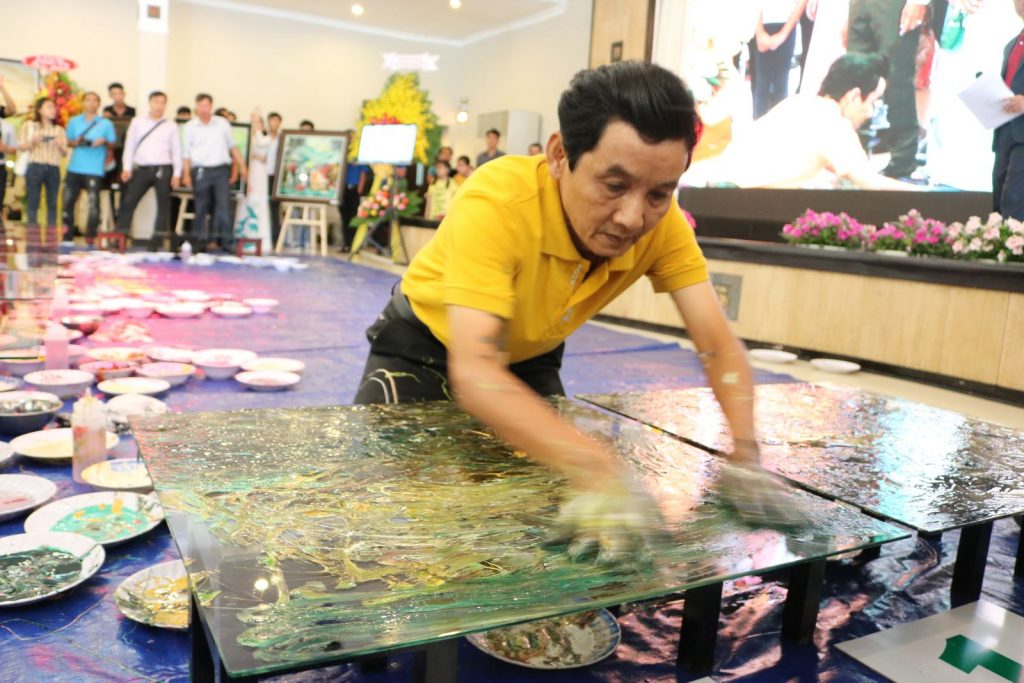 There is a total of 12 paintings which are painted in 6 mins and 4 seconds . These abstract paintings are painted in oils on tempered glass with size of 75cm x 75cm. The artist uses 10 fingers to paint on both sides with different paintings and to paint to the music which prepared in advance.