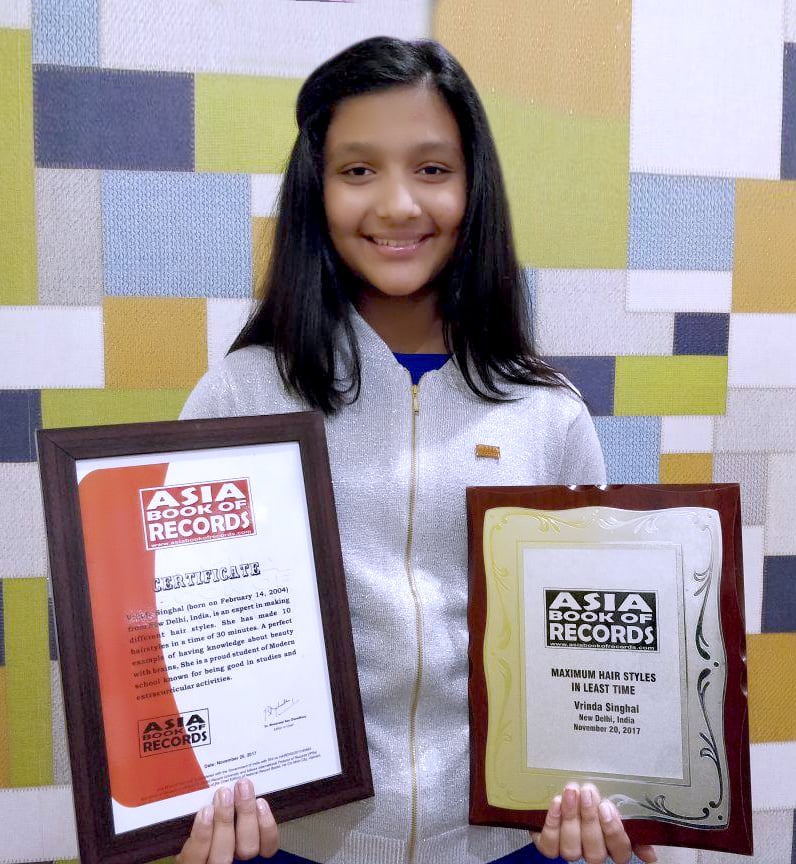 Vrinda Singhal (born on February 14, 2004) from New Delhi, is an expert in making different hairstyles, she can make 10 different hairstyles in a time of 30 minutes, a perfect example of having knowledge about beauty with brains, she is a proud student of Modern School, Connaught Place, is known for her being good in studies  and extracurricular activities.
A social service – trying, raising hair from its respective tales of gallows
Not quite a hair standard, respect-raising tale this, but the fact is…  
Hair is the latest concern of modern-day people.
Also because, having healthy hair is more or less associated with our overall health in almost all the aspects.
Daily-life pressures, stress levels, pollution in addition to food adulteration, are taking a toll on our hair, its luster, thickness, beauty and the like.
We take great pains in taking care of our hair in today's time, struggling with it, sometimes succeeding, but often failing in our endeavours.
However, kudos to someone who can be found taking care of others' hair can only be termed as a social service, in any capacity it may be.