It is not only non-communicable diseases which are the largest killers in the country at present, but giving them company are also the communicable ones. Here authority and private institutions may be trying to shed of their respective responsibilities and put the blame on the other one. But people of the country, need good healthcare facilities, which, however, can't move forward and exist in isolation. Rather than making an issue of this, it would be better if authority-run and private healthcare facilities, hospitals, research centres as far as R&D for new medicines, medical equipment, treatments etc come together and fight the battle against diseases, wrong treatments, quack doctors, inflating medical costs and bills with full vigour.
Felicitations Mr. Nishan !!!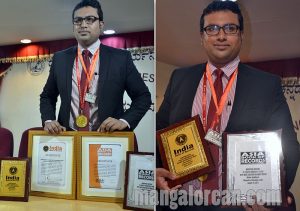 Nishan Sasidharan (born on April 11, 1990) of Mangalore, Karnataka, India, hosted a longest Facebook Live Video discussion event with 101 doctors covering 100 topics in 10hrs with an intention to create awareness about the symptoms related to various chronic diseases like Heart disease, Kidney disease, Cancer, Diabetes ,Blood related disorders, depression etc., on July 20, 2017.