Position, respect of Indian Army, its contribution towards the nation were recognized, felicitated in Worldkings Awards 2018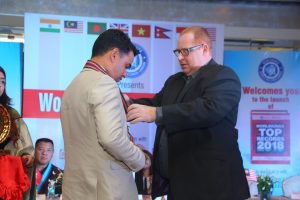 Major Abhayjit Mehlawat was felicitated with Golden Disk Award at Worldkings Awards 2018, held at Hotel Radisson Blu, New Delhi dated 11 November 2017, which was a Saturday.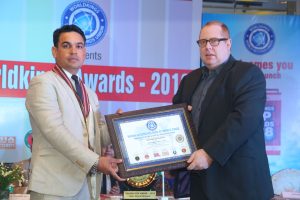 Indian Army believes in doing everything properly. Whether it is performing most bike ride stunts, keeping a particular poise while accepting an award, giving speech of thanks etc.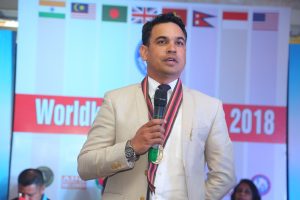 All these were depicted by Major Abhayjit Mehlawat at Worldkings Awards 2018, in which he was given the Golden Disk Award for participating, performing most bike ride stunts in a safe and successful manner, feeling proud about having records in their regard in Guinness Book of World Records, Asia Book of Records etc, to name a few.