Joe Roberts Thursday 4 Mar 2021 1:26 pm
They've been spotted queueing up outside the barbers and invading hotels, but these famous mountain goats are clearly in need of some retail therapy. Will Roberts came across at least 15 of the curious goats outside Primark in Llandudno on Wednesday. Unfortunately for them, the Government's closure of non-essential shops during lockdown means they will have to wait several weeks before they reopen. Will said: 'I was cycling to work at 8am expecting to pass through an empty Parc Llandudno when I noticed the goats heading straight for Primark.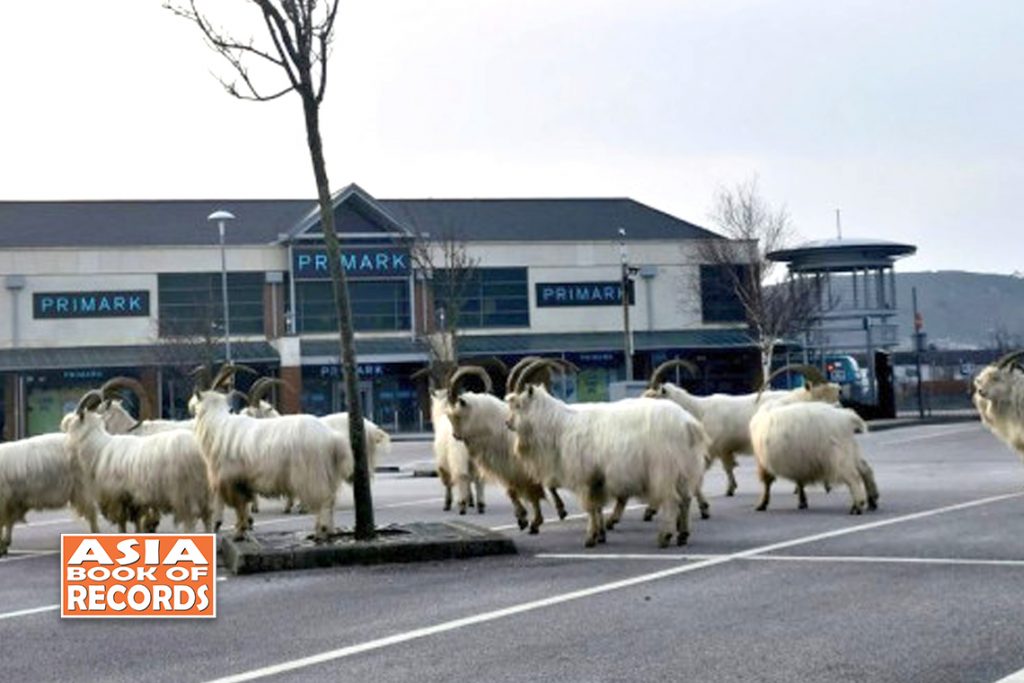 'It made me laugh so I stopped to take some photos. I think I counted 15 in total. 'I thought I was getting accustomed to seeing them about but they keep managing to pop up in new and more surreal places.' In the spring lockdown last year, the goats – who live on the Great Orme headland by the Welsh seaside town – achieved global notoriety for invading the traffic-free streets. And when Wales went into lockdown again, they became even more adventurous, with one even 'checking in' to a hotel.