The single-unit Grohnde nuclear power plant in Germany has produced more than 400 terawatt hours of electricity since it started up in 1984 – the only reactor to have achieved this milestone. Meanwhile, unit 1 of Canada's Darlington nuclear power plant has set a new world record with 1106 consecutive days of continuous operation.
The 1360 MWe German pressurised water reactor reached the production milestone at 11.00pm on 7 February, PreussenElektra announced today.
Grohnde was first synchronised to the grid on 5 September 1984. It has since been the leading reactor in terms of annual power generation a total of eight times and has had an average availability factor of almost 92%. The plant currently accounts for about 12% of electricity generation in the Lower Saxony region of Germany.
PreussenElektra noted that in recent years Grohnde has increasingly served as a standby plant at the request of the network operator, thus helping to stabilise the country's power supply.
In addition to generating a record amount of electricity, over the past 36 years the operation of the Grohnde plant has avoided the emission of 400 million tonnes of carbon that would have otherwise been produced by coal and gas-fired power plants, according to PreussenElektra.
Under Germany's nuclear power phase-out policy, the Grohnde plant is to be permanently shut down by the end of this year.
"Our power plants are still among the best in the world," said Erwin Fischer, technology and operations director at PreussenElektra. "They proved that again last year under the difficult pandemic conditions. We are very pleased that Grohnde has managed to set such a record in its last year of operation."
Record-breaking three-year run
Ontario Power Generation's (OPG's) 878 MWe Candu reactor at Darlington 1 was taken offline on 5 February for inspections and maintenance, having been online since 26 January 2018.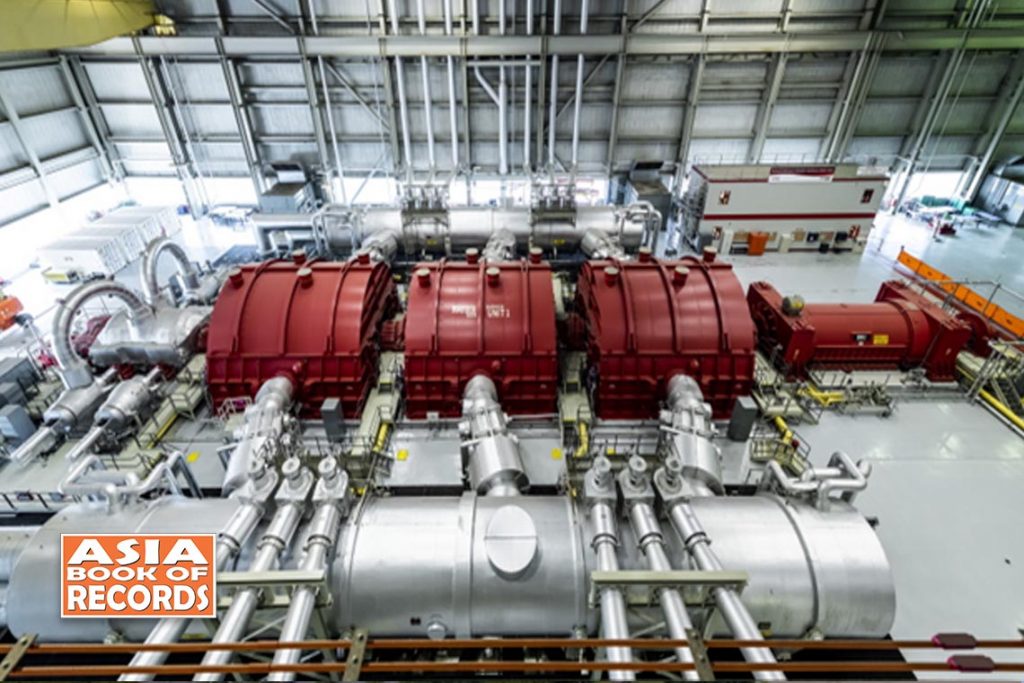 On 9 July last year, the pressurised heavy water reactor (PHWR) set a new Canadian and North American record with 895 days of unbroken operation.
The previous record of 894 days was held by unit 7 of the Pickering plant, also a Candu in Ontario. PHWRs are designed to be refuelled without being shut down.
On 15 September, Darlington 1 broke the previous world record of 962 days of continuous operation set by unit 1 of India's Kaiga plant – an indigenously designed PHWR – in December 2018.
Darlington 1 has now been taken offline for its final planned inspection and maintenance outage prior to its refurbishment in 2022, which will extend its operating life by another 30 years.
"Unit 1's record-setting run highlights the excellent work carried out by our dedicated nuclear professionals throughout the pandemic to ensure Ontarians and frontline workers battling COVID-19 can count on a steady supply of power 24 hours a day, seven days a week," said OPG Chief Operating Officer Sean Granville. "It also highlights the effectiveness of our preventive maintenance programmes, and the overall reliability of our nuclear fleet."
OPG said the outage team will now inspect the unit's equipment, including fuel channels, and carry out maintenance in areas that are not normally accessible during operation. The outage's scope also includes upgrading the unit's reactivity control systems and completing preparatory work required prior to refurbishment.
OPG is in the process of refurbishing the four Candu reactors at the Darlington plant in a CAD12.8 billion (USD10.0 billion), 10-year project that will enable the station to operate for an additional 30 years. The first unit to undergo refurbishment – Darlington 2 – returned to service in June last year and work started on the refurbishment of unit 3 in September.
Darlington's four reactors are soon to produce the medical isotopes cobalt-60, which is used to sterilise single-use medical devices, and molybdenum-99, used in medical diagnostics and imaging.