Indian Pharmaceutical Market is projected to grow to 1366.09 hundred crores by 2015 and to 3124 hundred crore market by 2020,according to a report published in Wall Street Journal.The patient pool will rise by nearly 20%.Ofcourse the patient pool will rise.why not??When The worlds second largest company by sales which generates 7.6% of its revenue from vaccines is indulged in fraudulant activities,the disease and patients are bound to increase.Industries here are driven by Profit and not by the need of the society.Merck Co Inc.is worlds second largest pharmaceutical company providing healthcare products like vaccines, primary care products,critical care, chronic care,and womens health care products.certainly Impressive! Now its aiming to become number 1 by 2020..Quite ambitious!! But at what cost??At he cost of the innocent children or at the cost of society that depends on pharmaceutical industries for their cure and care blindly without thinking twice about the affect the medicine has on their body
According to Stephen Krahling and Joan Wlochowski, both former Merck virologists, the Merck company engaged in all of the following behavior:
• Merck knowingly falsified its mumps vaccine test results to fabricate a "95% efficacy rate."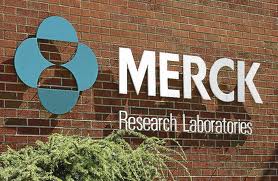 Merck also added animal antibodies to blood samples to achieve more favorable test results, though it knew that the human immune system would never produce such antibodies, and that the antibodies created a laboratory testing scenario that "did not in any way correspond to, correlate with, or represent real life … virus neutralization in vaccinated people,".
• Merck then used the falsified trial results to swindle the U.S. government out of "hundreds of millions of dollars for a vaccine that does not provide adequate immunization."
• Merck's vaccine fraud has actually contributed to the continuation of mumps across America, causing more children to become infected with mumps.
• Merck used its false claims of "95 percent effectiveness" to monopolize the vaccine market and eliminate possible competitors.
• The Merck vaccine fraud has been going on since the late 1990's
• Testing of Merck's vaccine was never done against "real-world" mumps viruses in the wild. Instead, test results were simply falsified to achieve the desired outcome.
• This entire fraud took place "with the knowledge, authority and approval of Merck's senior management."
• Merck scientists "witnessed firsthand the improper testing and data falsification in which Merck engaged to artificially inflate the vaccine's efficacy findings,"
This certainly puts the credibilty of Worlds second largest pharmaceutical company at stake which is expanding its wings now in india.The real motive of such companies is definitly not society driven but profit driven.They can go to any extent for money making and do not think twice before playing with the lives of millions of innocent children and society as a whole.
This realy keeps one wondering whom to trust…..These pharmaceutical companies or mother nature for our care and cure! But its sure that Nature and natural science can never let anyone down.It can take good care of anyone who takes refuge under it..Its certainly not driven by greed and profit making !