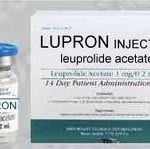 TAP Pharmaceuticals Inc. (TAP) paid the United States government $559.5 million and state governments $25.5 million to settle one of the largest civil Medicare and Medicaid fraud cases in history. It  also paid a $290 million criminal fine.
Initiated by whistleblowers and joined by the United States Department of Justice, two civil False Claims Act lawsuits charged TAP with paying illegal kickbacks to doctors who dispensed the company's high priced prostate cancer drug (Lupron). TAP also allegedly conspired with doctors to charge Medicare and Medicare beneficiaries for free samples of Lupron. (Taxpayers paid 80 percent and beneficiaries paid 20 percent of the drug cost.) Federal criminal charges of conspiring to pay kickbacks to doctors and other customers had been brought against one physician and six TAP managers, the Justice Department announced. In addition, a separate lawsuit brought by Medicare beneficiaries charges TAP with illegally inflating Lupron's average wholesale price, according to news reports.
Although a less expensive, alternative drug is widely available, TAP's Lupron controlled 80 percent of the market for treating advanced prostate cancer. Among the perks TAP allegedly gave doctors who dispensed it were free televisions, free VCRs and educational seminars at resorts. Medicare paid physicians $645 million for Lupron in 1997, an amount only exceeded by the $847 million Medicare paid for a kidney dialysis drug.