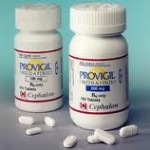 Cephalon Inc. (Nasdaq: CEPH), a pharmaceutical company based in Frazer, Pennsylvania, paid  $ 375 million for Medicare and Medicaid fraud involving the sales and marketing of Actiq, Gabitril and Provigil between 2001 and 2006. At the same time, Cephalon pleaded guilty to a criminal charge involving off-label marketing of the drugs and paid $50 million fine.
The drugs in question – Actiq,  approved only for pain in cancer patients and later linked to some 100 deaths; the Gabitril epilepsy medicine  for adults and children over 12 years was pitched as an alternative to Valium and Zanax, for treating  depression; and Provigil, a narcolepsy medicine
was promoted for treating migraines.
The whistleblower lawsuit was filed in 2003 by Lucia Paccione, who worked as a sales representative for Cephalon for nine years in Philadelphia and parts of nearby New Jersey. Sales representatives were encouraged to leave samples with doctors who normally would not have prescribed Gabitril for their patients and also paid honoraria to psychiatrists to recommend the drug to other doctors  during speaking engagements.
"These are potentially harmful drugs that were being promoted as if they were lollipops instead of a potent pain medication intended for a specific class of patients," US Attorney Laurie Magid says in a statement. "This company subverted the very process put in place to protect the public from harm, and put patients' health at risk for nothing more than boosting its bottom line."